We know that you guys love playing different games and using a lot of other software. So to make it easier for you, we designed the Wei to have up to 5 different profiles.
How do I delete a profile?
1. Hover over the profile you wish to delete
2. A Minus sign will appear.
3. Press it and confirm delete.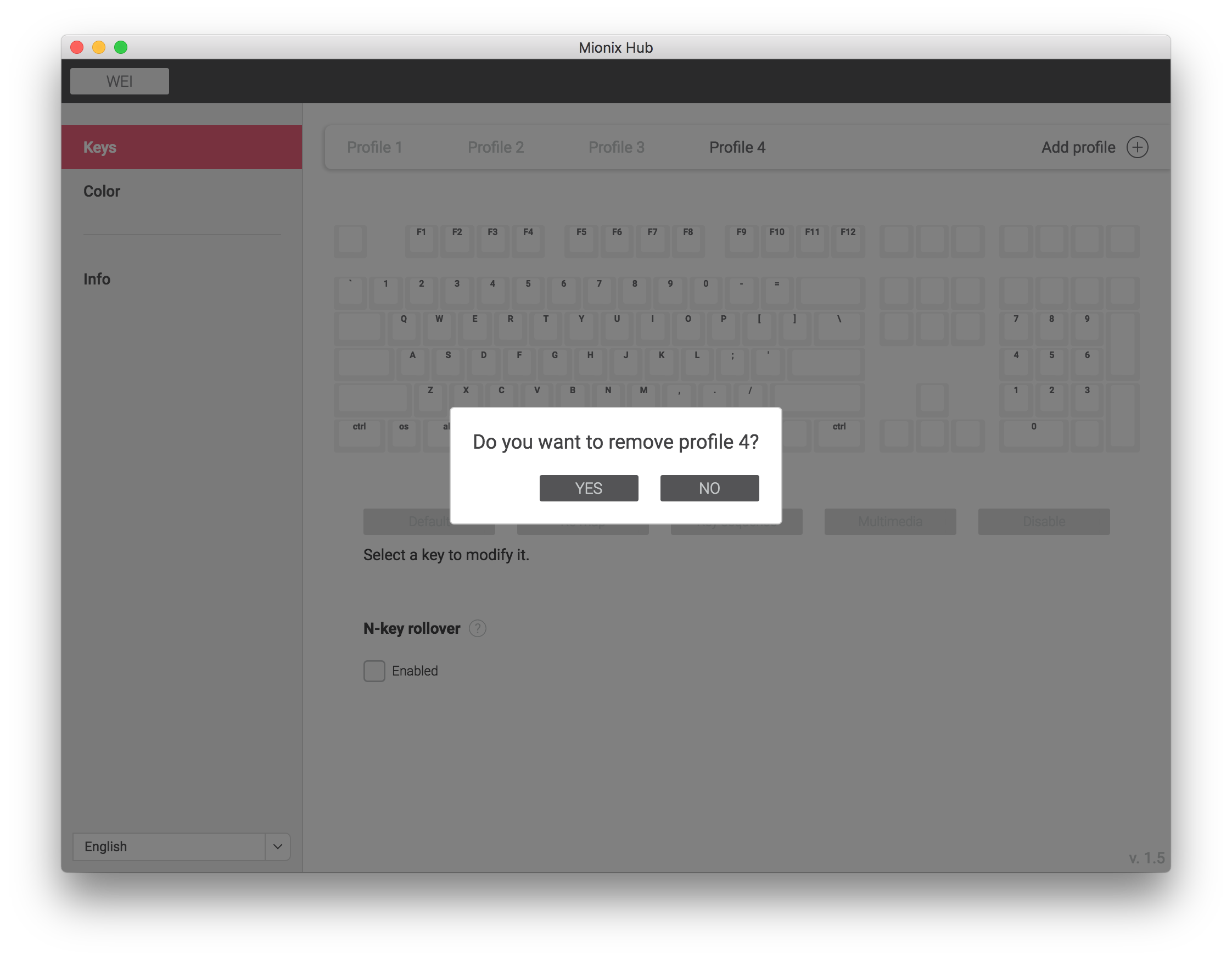 If you have any further questions regarding profiles on your Wei, contact our support